News
---
Saturday, 12-29-2007
HarddiskOgg has been reviewed at Softpedia: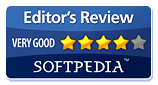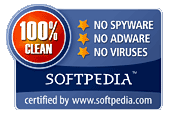 ---
Friday, 01-26-2007
HarddiskOgg is now Open Source! I finally decided to release the source code to the public, as I just do not find enough time for big updates. You can find the source code at SourceForge. If you find the source code useful, or want to contribute, please let me know.
---
Saturday, 01-20-2007
There are two new projects that support HarddiskOgg: V2CRS allows to conveniently schedule recordings. Radio FR Solo is a nice tool to listen to web radio channels and uses HarddiskOgg for the recording part.
---
Saturday, 01-20-2007
Small update for HarddiskOgg 2.51, which fixes a problem when recording files >2GB. Thanks to ol nima for the debugging help.